Opus 8: Behind the music
The liner notes of the CD offer a brief description of the tracks, but sometimes a single sentence isn't enough to tell the whole story behind a composition. On this page, you can get more details about the album
Opus 8
. See also:
Tim's discography page
or the
Opus 8 CD in the store
.
After the release of
Moments
in October 2015, I was musically and emotionally exhausted. Coming at the end of a 37-month stretch where I released five albums, I had nothing left to write. My first new music after 2015 was a classical music arrangement single released in 2017. It wasn't until 2018 that I released an original composition. That track,
Yearning
, was my expression of wishing that I could get back to writing more original music.
Since then, I have released about 25 different singles, including orchestral holiday works, solo piano improvs, solo piano arrangements of classical pieces, and even a movie score for solo cello. Having released so many different singles, I didn't realize until about October 2021 that I had nine original solo piano songs completed. Sensing the finish line to get a 12-track album released, I focused on finishing three more original tracks.
Title
Similar to my earlier album
Opus Four
,
Opus 8
is essentially an album without a title — a collection more than a unified story. After listening to the first nine tracks, I realized that many of the tracks are quite melancholy, so I tried to continue a similar style for the final three compositions to give the album a bit of a coherent feel.
An astute observer may realize the inconsistency between the titles
Opus Four
and
Opus 8
. This was not an accident or an oversight, but rather a realization that the word "Eight" is not the most beautiful-looking word in the English language, and there was no font for an album cover design where it looked natural. Using the number in the title —
Opus 8
— easily solved that issue.
Compositions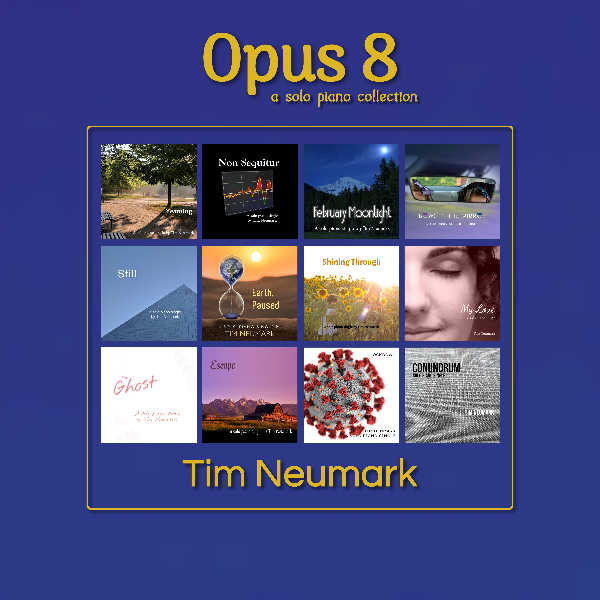 As is typical for my albums, there are 12 solo piano tracks. While those tracks are mostly melancholy and fit the mood of these pandemic times, I decided to include my orchestral piece
Hope (An Arrangement for Orchestra)
to give the album a more hopeful feeling at the end. Hope is an arrangement of Michele McLaughlin's song Hope from her album
Sketches
.
Artwork
The album cover shows all the individual covers for the tracks in the order of their release.
Lockdown
and
Conundrum
were not released as singles, so track covers were created for those two pieces to complete the look.
Track 1: Lockdown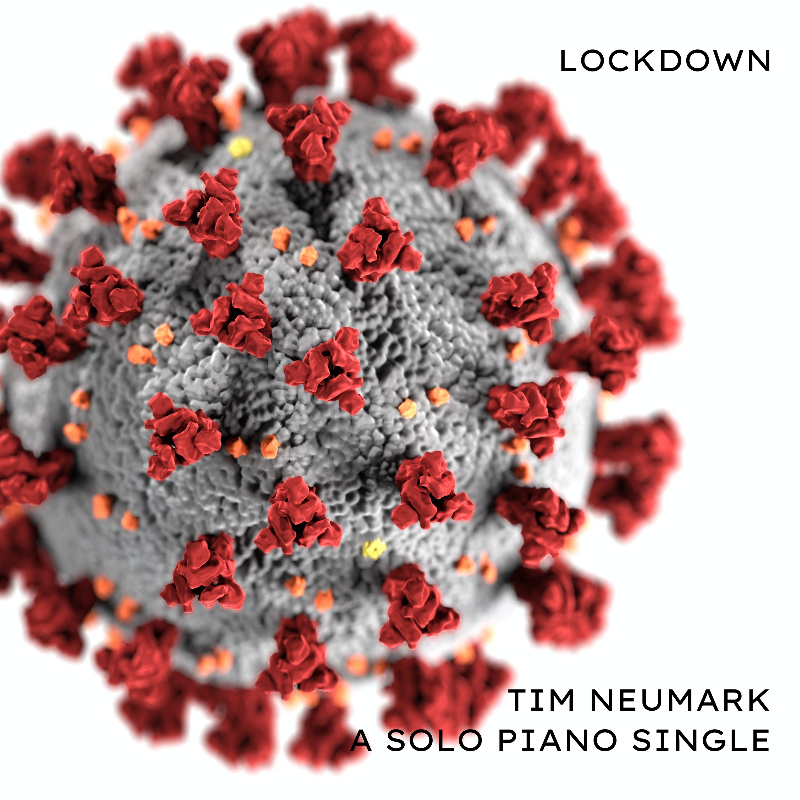 Origins and Title
When I realized it was time to create three more tracks to make all my singles an album, this track did not yet exist. I listened to the existing nine tracks and determined that none of them had what sounded like the opening phrases of an album. Knowing that this album was heavily influenced by the pandemic, I created the title
Lockdown
and wrote a sad, ominous piece about my feelings. Unlike my previous albums, where track #1 had an intro of varying lengths, I decided to jump right into the melody. My thought was, "well this is the pandemic, let's get to it, shall we?"
Composition
This piece is written in B minor with a familiar verse-chorus-verse-chorus-bridge-verse-end structure. The bridge is a bit panicky and looking for an ending, much like this pandemic. The final chord is open-ended, waiting for this world to get back to better times.
Track 2: February Moonlight
Origins and Title
The idea for
February Moonlight
came in 2019 when I looked out at the eerie moonlight on the snow. The song was written, completed, and released within a week of that moment! The cover for the single is a photo taken in the Cascades just outside Seattle.
Composition
The piece is written in E minor, with a familiar structure: verse, chorus, verse, chorus, bridge, verse.
Track 3: Bows in the Mirror
Origins and Title
Bows in the Mirror
was inspired by the scene out my rear-view mirror as I drive: I can always see the fancy hair bows that my daughters are wearing. The cover for the single was my design and photos, implemented by graphic artist Rebecca Kilduff.
Composition
A waltz in F Major, the piece doesn't have rigidly-defined verses and chorus, but it follows a similar structure to the previous pieces.
Track 4: The Ghost
Origins and Title
The Ghost
has an odd inspiration: late one night I got this idea to "just use four notes;" all the melodic structures in the piece are based on four notes. The idea came and vanished "like a ghost" so that's how I named the piece. The artwork for this single appears to include just text, but there are curiously-faded images in the background if you look hard enough.
Composition
This song is written in F dorian — it is the E-Flat Major scale (three flats) but rooted in the key of F. A typical song structure, this piece has a lengthy bridge of about 1:20 of the four-minute piece.
Track 5: Non Sequitur
Origins and Title
The second track actually composed for this album,
Non Sequitur
was named for its lack of inspiration: it has no connection to anything. Even its cover image is just a random image I found in my photo library.
Composition
Mostly an unstructured piece,
Non Sequitur
weaves a few motifs in and out. The piece is written in D Major.
Track 6: Shining Through
Origins and Title
The piece
Shining Through
is a rare song-before-title for me. I stumbled on the bright melody and decided to name the piece after something that "shines." Searching through my photo library for images that shine, I found this old image of my daughters in a sunflower field. The sunlight is coming through the field, and the title "Shining Through" was created.
Composition
Much more upbeat than most pieces on this album,
Shining Through
is written in B-Flat Major and has a standard song structure. Like other pieces on this album, this track includes a quite lengthy bridge.
Track 7: My Love
Origins and Title
My Love
was written for my wife. The photo for the single was taken on our wedding day; she is still just as beautiful!
Composition
Another track in D Major,
My Love
follows a typical song structure.
Track 8: Still
Origins and Title
Each of my albums includes a meditation piece, and no piece is more meditative than
Still
. Possibly the slowest piece of music I've written, my goal in writing this was to play a piece of music as slow as possible. The artwork for this single is a picture that I took in New York City.
Composition
Written in C Major,
Still
follows a standard song structure.
Track 9: Conundrum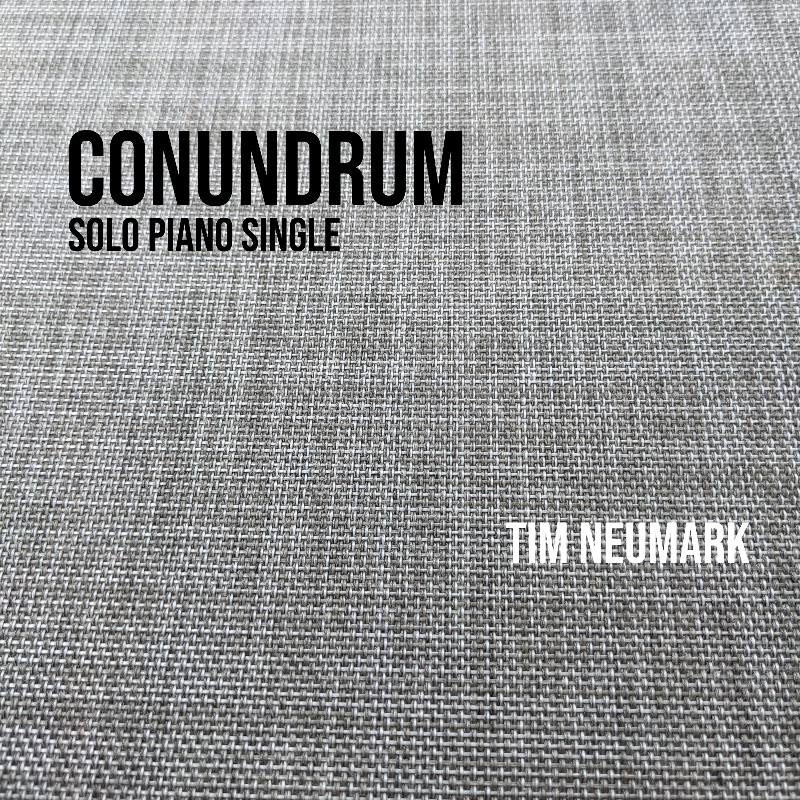 Origins and Title
The final track written for the album,
Conundrum
's inspiration was simply the idea of a conundrum: a difficult problem with no good resolution. I attempted to capture this idea in music. The artwork for this single is an abstract photo I took in the summer of 2021, specifically to be used as a cover for a music single.
Composition
Written in E Minor,
Conundrum
includes 9th chords throughout and is written in a standard song structure.
Track 10: Yearning
Origins and Title
The first track I wrote for the album,
Yearning
was titled for my desire to want to find time to write more music. The picture was taken in Prague, where I was musically inspired by the many Dvorak sites I visited.
Composition
An interesting song structure,
Yearning
seems to be a piece of music that is almost entirely a bridge! The piece is written in C Minor.
Track 11: Escape
Origins and Title
The inspiration for
Escape
came from a photo my friend Bill McKenna took and shared on Facebook. Bill is constantly posting excellent pictures, and the lighting and colors of this image at Grand Teton National Park got me thinking that it looks like an excellent place to "escape."
Composition
Written in G Minor,
Escape
mostly has a verse-chorus-verse-chorus-bridge-verse song structure, but there's also another "bridge" that sort of interjects itself before the second chorus.
Track 12: Earth, Paused
Origins and Title
When much of the world was shut down because of the pandemic, many things felt like they were put on hold.
Earth, Paused
was written during this time. The artwork for the single was my idea of an Earth in an hourglass;
Emmanuelle Le Gal
was able to create my vision exactly.
Composition
Quite a rare song for me to write,
Earth, Paused
is quite unstructured and almost entirely the same four repeating melodic notes. The harmonic chords vary throughout.
Track 13: Hope (An Arrangement for Orchestra)
Origins and Composition
Michele McLaughlin released an album called
Sketches
, where all the pieces were improvisations. In listening to the album, the second track, "Hope," immediately caught my attention as something that needed to be orchestrated. I wrote the score for orchestra and had it performed by the Budapest Scoring Orchestra.
Artwork
The cover image for this single was a photo taken at the
Blasket Centre
in Ireland.